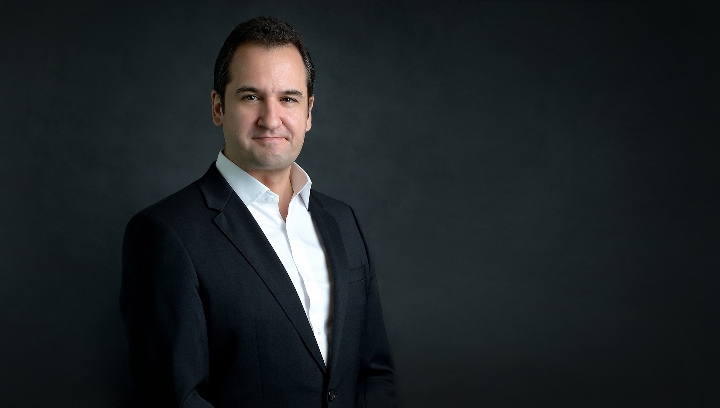 Knowledgeable about Thai law and understands international business — Chambers & Partners Asia-Pacific, February 2016
---
Blumenthal Richter & Sumet Ltd. provides an 'excellent service.' It is experienced in IT-related transactions, where it also handles IT management & security, software development projects, licensing, and network & cloud services… John Formichella 'instils confidence in clients.' — The Legal 500 Asia-Pacific, September 2015
---
Mr. John P. Formichella leads the firm's Technology, Media & Telecommunications (TMT) department.
John is a U.S.-trained attorney and leading expert in the TMT sector in East and Southeast Asia. He has 19 years' sophisticated technology transaction experience (5 in Taiwan, 14 in Thailand) covering technology development and licensing projects, data privacy issues, infrastructure and business process outsourcings, systems integrations, ERP implementations, cloud computing and web hosting arrangements, data center and co-location agreements, and telecommunications procurements.
John represents some of the largest software and telecommunications companies in the U.S., Europe and Japan with regard to their affairs in Thailand. His jurisdiction experience covers Thailand, Taiwan, India, Vietnam, Hong Kong and Laos, and his practice areas include corporate, regulatory compliance, labour & employment, and energy.
John has practiced with the firm for the past 10 years. Prior to joining BRS, he was an attorney at Minter Ellison practicing out of the firm's Bangkok offices in its Corporate practice group. Prior to joining Minter Ellison, he was Vice President/General Counsel of Wherever.net Holding Corporation (a NASDAQ-listed telecom company based in Hong Kong). Prior to joining Wherever.net, he was an associate for East West International Law Offices in Taipei, Taiwan from 1996 to 1999.
John graduated from the State University of New York (University of Buffalo) earning Bachelor of Arts and Master of Arts (Economics) degrees, and a Juris Doctorate. He also studied at Chulalongkorn University's Faculty of Law in Bangkok. John is admitted to practice law in Washington, D.C. and is a member of the District of Columbia Bar Association. He has served as Chairman of the Information & Communications Technology Committee at the American Chamber of Commerce in Thailand since January 2013.
Check out John's blog here: johnformichellalegalbits.blogspot.com.
Domestic Tel.: 02-022-1045 (Ms. Haruetai)
International Tel.: +662-022-1045
Email: john@brslawyers.com