TANATEX Chemicals (Thailand) Co., Ltd.
Grand Opening Ceremony of New Production Facility in Rayong
---
Senior Associate Stefan Riedl (below center) with Mr. Rainer Tostmann (below left), Managing Director of TANATEX Chemicals (Thailand) Co., Ltd. and Mr. Dick Uitendaal, Chief Operations Officer of TANATEX Chemicals B.V., a leading provider of processing solutions to the textile industry, attended the grand opening ceremony of TANATEX' new production plant in Rayong, Thailand, on 21 October 2014.
With its state-of-the-art facility, Netherlands-based TANATEX endorses its focus and commitment to Thailand and the Southeast Asian region.
Over a 3-year period, Partner Andreas Richter together with Stefan Riedl assisted TANATEX with turn-key implementation of the project, including land acquisition, Thai Board of Investment applications, construction and supplier contracts, as well as specialized legal advisory services.  The new plant is TANATEX' most recent venture, and represents a total investment worth approximately THB 250 million.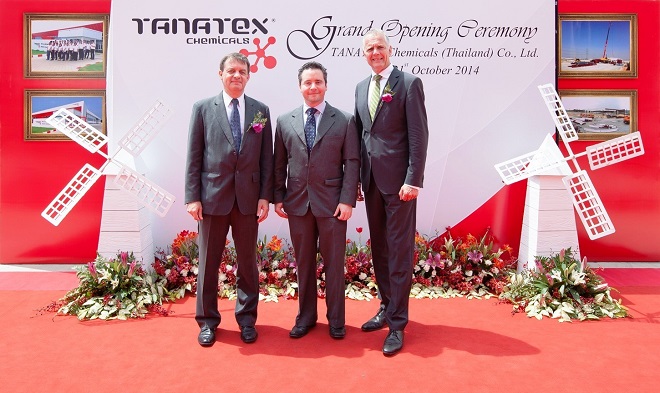 ---
[End]