Andreas C. Richter elected to Board of German-Thai Chamber of Commerce
---
On Wednesday 22 March 2017, the German-Thai Chamber of Commerce (GTCC) announced the election of Andreas C. Richter, Senior Partner at Blumenthal Richter & Sumet (BRS), to its board of directors.
Andreas joins other business and industry leaders in promoting, supporting, and driving bilateral economic relations and trade between Germany and Thailand. The GTCC supports companies and institutions from both countries in opening up new commercial and investment opportunities, and acts as a strategic partner between the German and Thai economies. With nearly 500 active members, it ranks as the largest bilateral European Chamber of Commerce in Thailand.
Andreas' election strengthens the Chamber's local business knowledge and adds to its wide-ranging industry expertise. A Thai-German national and certified director and graduate member of the Thai Institute of Directors, Andreas is legal counsel to some of the leading international enterprises doing business in Southeast Asia. He has played a pivotal role in transforming BRS into the largest German managed law firm in Thailand today, with 44 attorneys and a total staff of more than 65.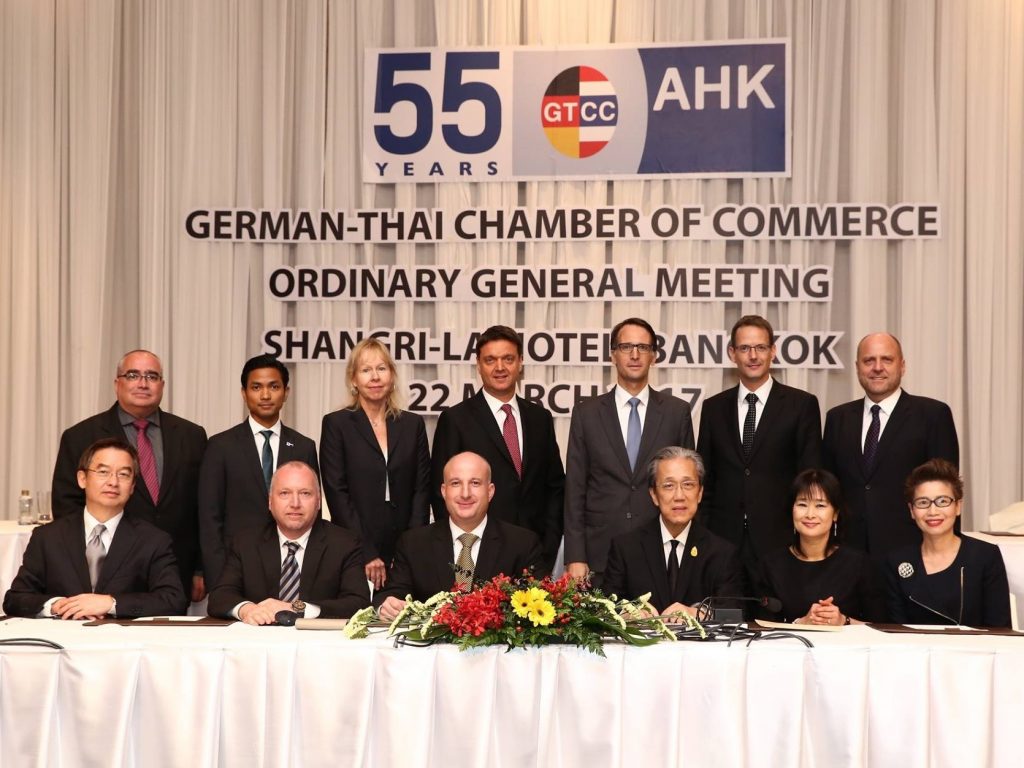 Andreas said: "It is an honour to join the Chamber board for what is now my fifth term. The GTCC is committed to developing opportunities for investment and trade and has a long-standing tradition of promoting competitiveness and innovation. Local businesses must find new ways of overcoming the challenges facing the domestic economy as well as regional integration. I believe we must encourage greater cooperation and double our efforts to identify and support emerging sectors and respond to new market opportunities. The Chamber offers a unique platform for high level engagement and strategic intervention for leaders from both communities and I'm glad to help strengthen ties and extend business relations."
Andreas has worked as a team leader on the negotiation, preparation, and implementation of some of the region's most significant investment projects. He advises governments, multi-national corporations, and high-net-worth individuals in connection with their respective business affairs on, inter alia, market entry strategies, corporate governance, joint ventures, and mergers and acquisitions. The term of Andreas' election to the GTCC board runs from March 2017 to March 2019.
---
[End]