Negotiating a Settlement in a Private Setting in Thailand:
Customs & Practice
---
Negotiating a settlement to a dispute in a private setting in Thailand is challenging. Many obstacles are required to be overcome including: each party may not understand all the relevant issues; each party may not know exactly what they want; and respective mindsets may be blurred by emotions such as pride, passion, or perceived loss of face. Trust issues lurk in the background, while no third party is present to oversee the process.
Going through the often difficult process of negotiating a settlement in a private setting, and then finding that all of the hard work is wasted for lack of an evidentiary record which may be necessary for court purposes, can be devastating. Although there is no strict formula or process for recording a settlement in a private setting, the following is worth consideration:
---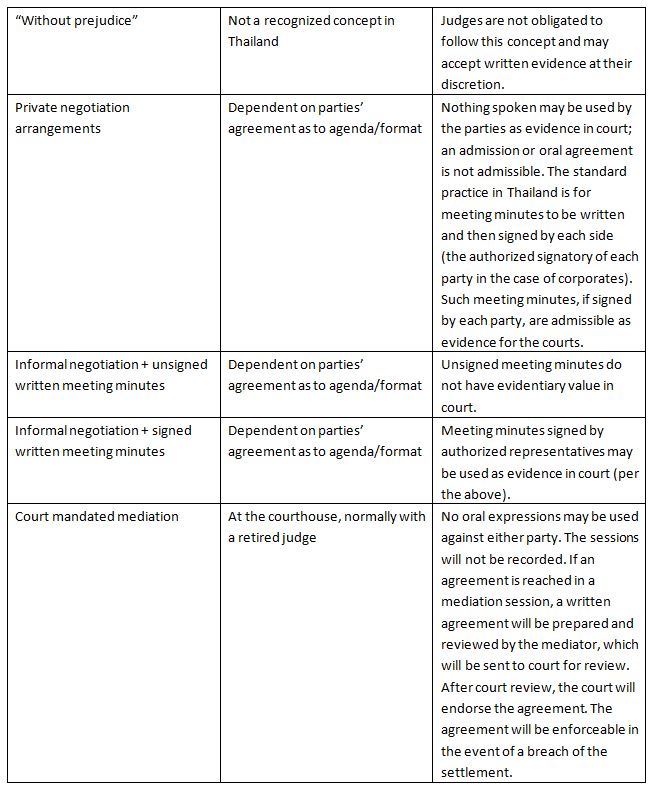 ---
For more information, contact Mr. John P. Formichella at: john@brslawyers.com. Visit John's blog here: johnformichellalegalbits.blogspot.com.
---
[End]